In 2019, the BBC working with the ICA (London) and the British Arts Council commissioned artists to produce multimedia artworks. Apian was selected amongst other artists and made in collaboration with Laurent Güdel, Lars Chittka and Ellen Lapper a radio piece called Shared Sensiblities produced by Space Studio.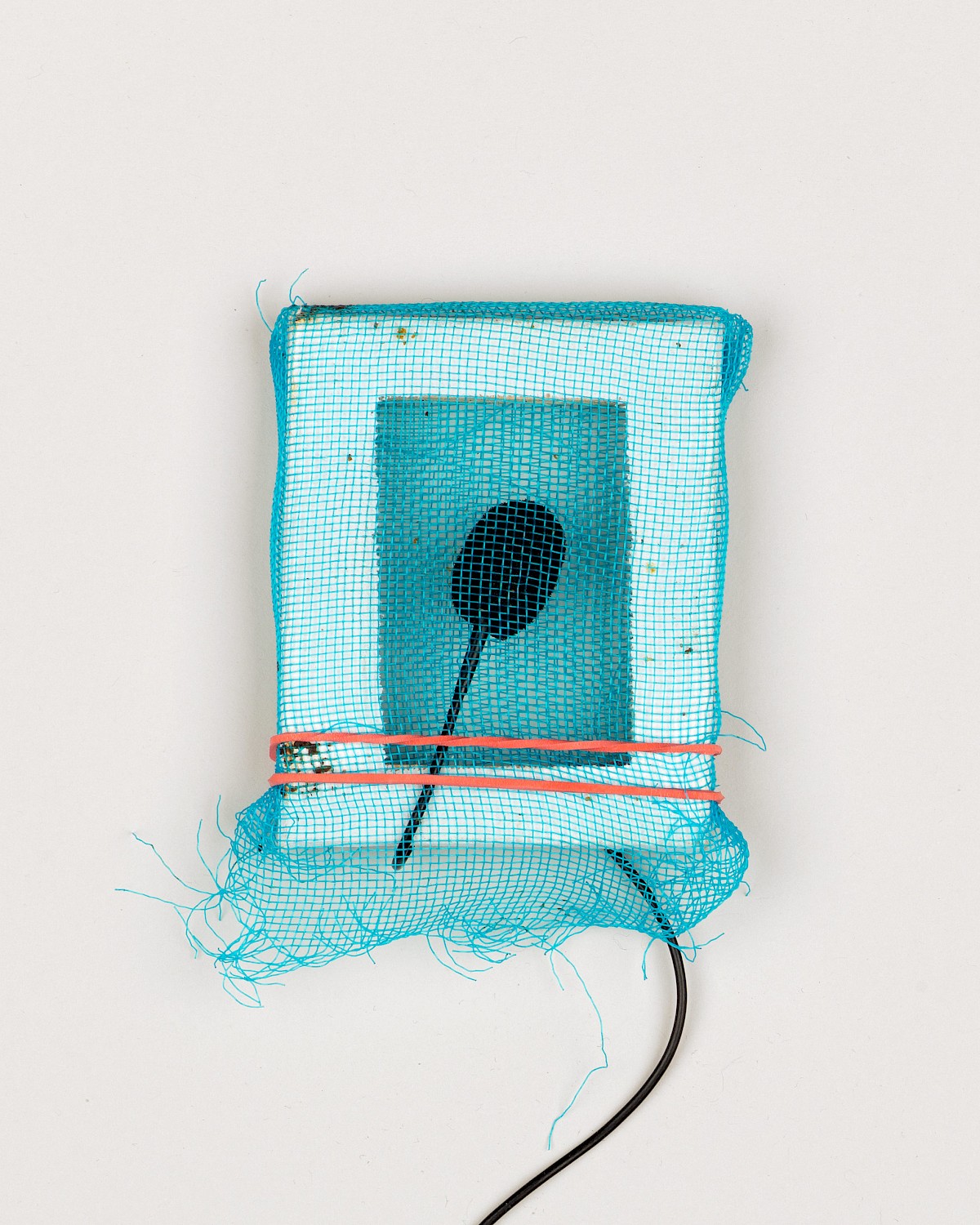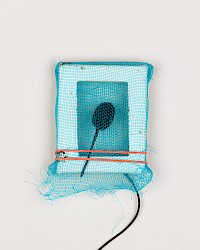 Picture of the microphone used for the recording of Shared Sensiblities. The microphone was but in a cage to protect it from being attacked by bees once in the hive. [ID: a lavalier microphone inserted into a small wooden frame covered by a blue mesh. The microphone and its box rest on a grey background.]
Through an interview with Lars Chittka – founder of the Research Centre for Psychology and head of the Bee Sensory and Behavioural Ecology Lab at Quenn Mary, University of London – the piece explores bees' sensorial world. Chittka's words are mixed with Laurent Güdel's music and the voices of numerous honeybees. Shared Sensibilities is also a collaboration with the visual anthropologist Ellen Lapper.

It will be broadcast on Monday the 7th of December as part of a programme on experimental music, soundscapes, spoken words and documentary presented by Gemma Cairney.

More info here: https://www.bbc.co.uk/​programmes/​m000q44p